Join floWeaver at the 2018 Mozilla Global Sprint
floWeaver is taking part in the Mozilla Global Sprint on the 10-11 May 2018. Come join us!
floWeaver's aim is to provide open tools for working with and visualising flow data. Many kinds of data can be thought of as 'flows': energy and materials moving through industry, money flowing through the economy, telephone lines moving between providers, voters moving between parties. floWeaver helps you to exchange and analyse flow data and visualise it using Sankey diagrams.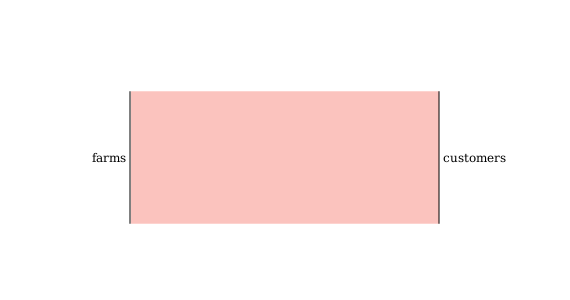 Mozilla's Global Sprint is a fun, two-day collaborative hackathon. A diverse network of educators, engineers, artists, scientists, and many others come together in person and online to build projects for a healthy Internet. You can find a site near you or join virtually.
There are lots of ways to contribute to floWeaver, no matter your skill level or background. During the sprint we will be working on:
Curating a gallery of examples of how people are using the project to all kinds of data – bring your own data and give it a go!
Gathering feedback on what's easy to use and what needs improving & documenting.
Specifying a JSON-based open data format for interoperability between Sankey diagram tools, writing converter scripts and prototyping a web-based Sankey editor.
Creating a logo for the project!
To find out more details see CONTRIBUTING.md on Github.